February 23, 2022
Stitch 'Future Forward' this February with Pattern Club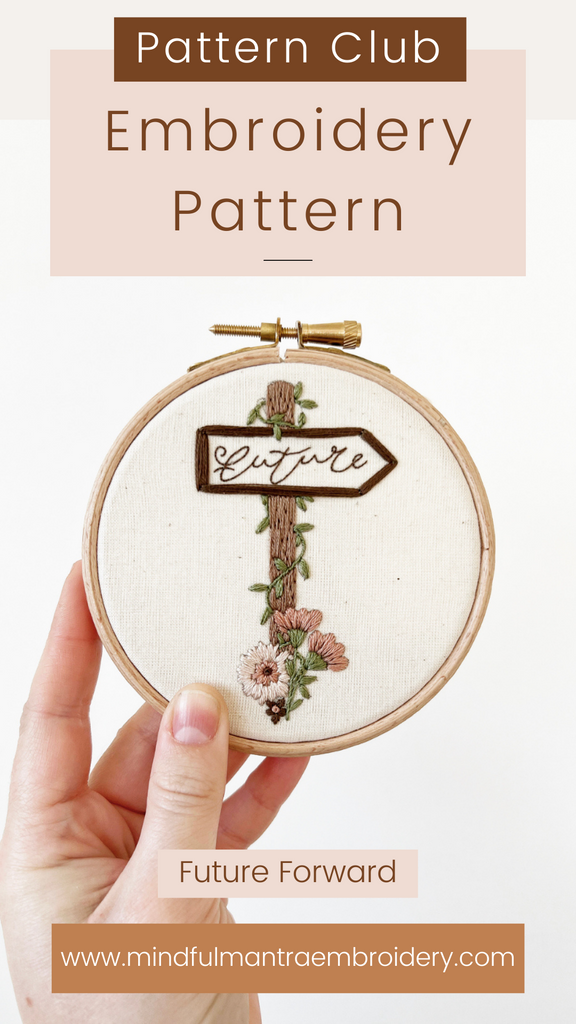 With the start of the new year, I decided it was time to create a Pattern Subscription, so that you could get a brand new pattern each and every month!
I am hosting the Pattern Subscription over on my Patreon. 
For those who don't know what Patreon is, it is essentially a monthly subscription platform, where you choose how much you would like to 'pledge' each month - and in return you get some really cool benefits!
For example, for £4 a month, you'll get alllll the behind-the-scenes insights into Mindful Mantra Embroidery, including sneak peeks of new designs, polls on what I should create next, and other exciting info!
Butttt this blog post is all about the Pattern Subscription, so lets get down to the nitty gritty.
For £9.50 a month, you will receive all of the behind the scenes content, as well as a full brand new pattern e-book every month. Plus, you'll get access to:
a whole library of other patterns (including those included for previous months),
colour palette inspiration, and more!
Did I also mention you get videos and tutorials? No? Well, you do! Each month there will be a new video offering a tip, trick, insight or something else to watch, all included within your subscription.
Wondering where you can sign up for such cool benefits? Click here to browse the different tiers available on Patreon!
February's Subscription Pattern
So here we have the pattern included for February! This cute lil 4" number is inspired by being positive and focusing on the future, rather than looking backwards. I used to be a serial worrier, and my focus would always be on dwelling on the past, which was absolutely getting in the way of the future. 
So, let me tell you, the future is blooming, and if we're not careful, we'll end up missing it!
With that in mind, Future Forward was created, so that I could have an embroidered reminder to stop looking backwards and focus on the amazing things that can happen in our future!
This pattern won't be available in the shop for a full month (1 March 2022), so those on Patreon not only get the pattern included in their subscription, they also get it a whole month earlier than everyone else!
Feel free to comment below or get in touch via email if you'd like to know more!