March 23, 2022
Fundraising for the Ukraine Humanitarian Appeal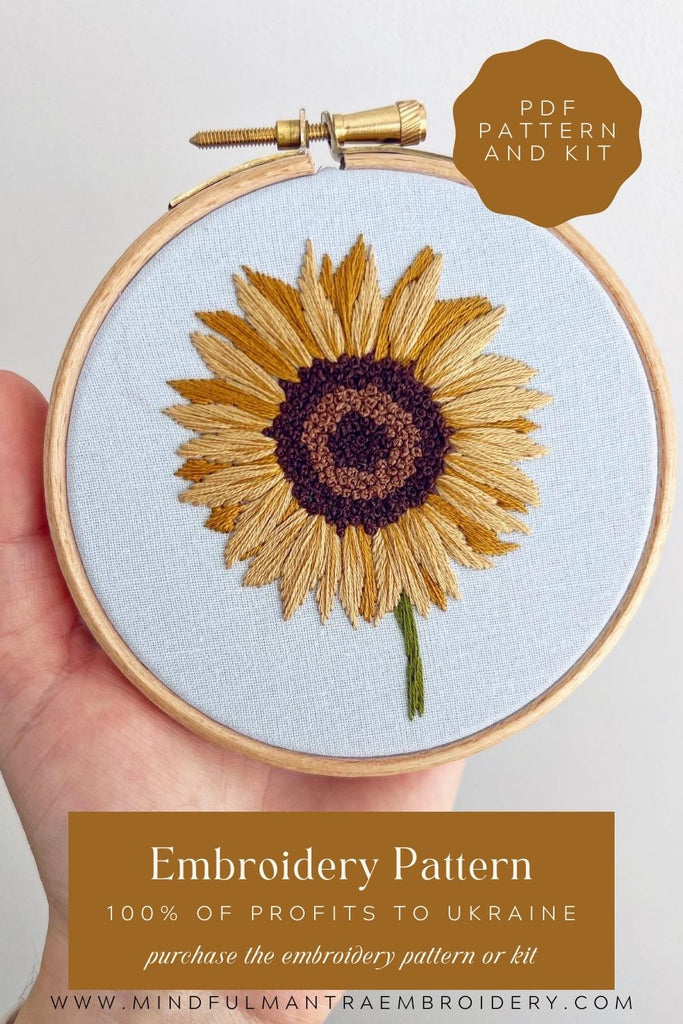 Like most people across the world, the news about the war in Ukraine has left me devastated, feeling helpless for those families and children that are having to flee their homes, and seek refuge with strangers. 
So, what am I doing to help?
I know I am not alone in feeling this way, and that has been shown across the craft and creative community, as so many artists have done a variety of things to raise money for the Ukraine Appeal, from donating pieces of art to donating profits. Of course, I wanted to get involved in that too, and have done so with this Sunflower Embroidery Pattern.
I wanted to do as much as possible with this one design, so I'm now offering the Sunflower as both a digital embroidery pattern, and a physical embroidery kit.
100% of the profits of the sales of both of these products will be going directly towards the British Red Cross Ukraine Humanitarian Appeal until 31 March 2022.
What are you waiting for? Purchase your pattern or embroidery kit now and get crafty!
As well as the embroidery pattern and kit, I am also raffling off the finished original embroidery hoop. It could be yours for as little as £5! If you would like to enter the raffle, click here to donate at least £5 before 1 April 2022. The winner will be announced on my Instagram account (@mindfulmantra_embroidery) on 2 April 2022.
Happy stitching!